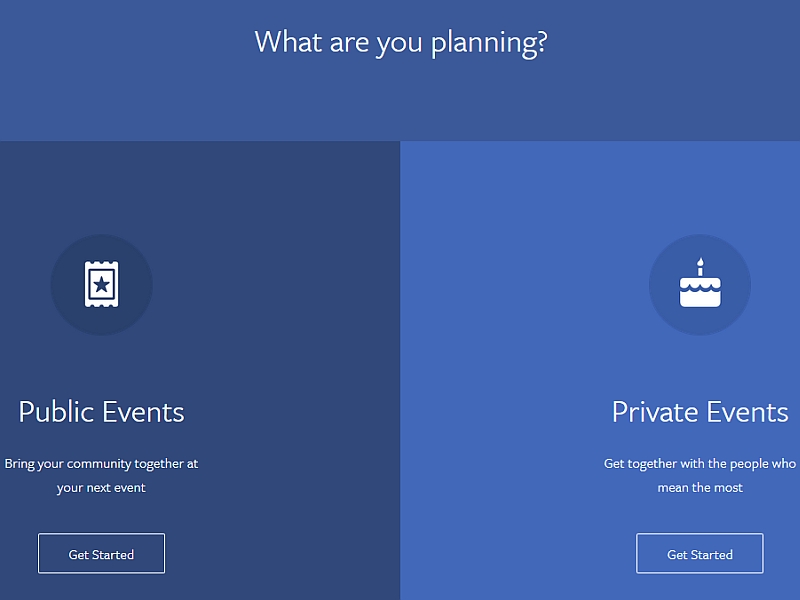 Facebook has long been interested in its Events feature so it didn't come as a surprise when on Monday, the company announced several major changes to it. First up, the social juggernaut is now treating public and private events differently. And by treating differently, it means that the company will offer different set of features in both kind of events.
For instance, the company says that in public events, it will present more contextual information such as location and event, which will go along with larger head images. It will also list relevant information such as say, an artist's profile and photos of the venue of the concert you're attending. Facebook might eventually also change the ways we interact with events.
The company said that users interact with events in different ways, so it is considering replacing the "Join" option with "Follow" or "Remind me" to tone down the commitment a user feels obligated to, especially since most users select the Join option only to stay up to date with changes or to remember the event as it approaches.
The company had earlier this year rolled out a feature that allowed users to subscribe to notifications from events near you and hosted by Pages you like. The feature was rolled out to both the Web interface and mobile apps. The new notifications options are meant to go a step further, getting notifications for individual events for example, and may soon also offer recommendations for upcoming events.
Private events are for personal occasions, said Facebook. Alongside, it announced new ways to create private events, 36 different cover art images to use across different themes like holiday, family and seasons. These themes are for now only on Facebook's Android app, and will soon be rolled out to the iOS counterpart. As of now, these new features are only available to the US audience.
The company is experimenting some features to attract users. For instance, if your friends are attending an event, or if an event is popular nearby your place, the company will highlight it to you in one the side columns of the site, apart from the News Feeed. Facebook has a lot of data about you, and it is utilising it to generate suggested events you might actually appreciate. The more interest you show, the more suggestions you'll get.
Facebook realises the potential of Events, noting that 75 million pages for private events were created on the social network last year. The latest changes could help it increase user engagement.
At the sidelines of this announcement, the company also quietly revamped its Notes feature to make it a full-fledged blogging platform. If it wasn't clear already, Facebook's intention with these aggressive expansions is to become the go-to place for how a user connects with friends, family, or particular communities.