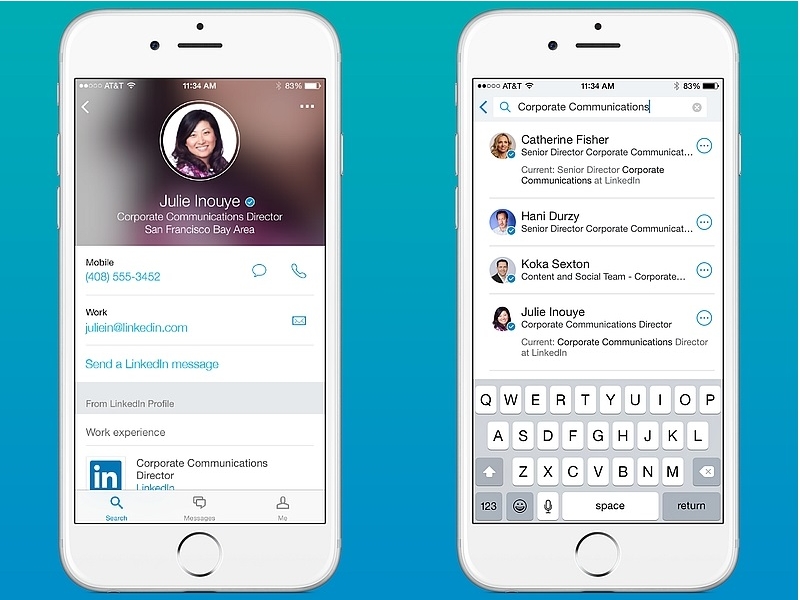 LinkedIn, after launching a fleet of apps such as Job Search, Connected, Recruiter, and Sales Navigator, has now launched its LinkedIn Lookup app. The app is meant for users to find their co-workers, or colleagues in the same organisation, with specific skills and responsibilities.
Announcing the new app, LinkedIn in a blog post said that the app "makes professionals more productive and successful by helping them easily find, learn about, and contact their coworkers."
The company said it had conducted a survey with 814 professionals in North America found that 38 percent said their company's intranet did a good job at helping them learn about their co-workers, while 58 percent said they could do a better job if could find fellow employees with a specific set of skills. The company said 30 percent of LinkedIn users who searched for other users were actually looking for co-workers' profiles.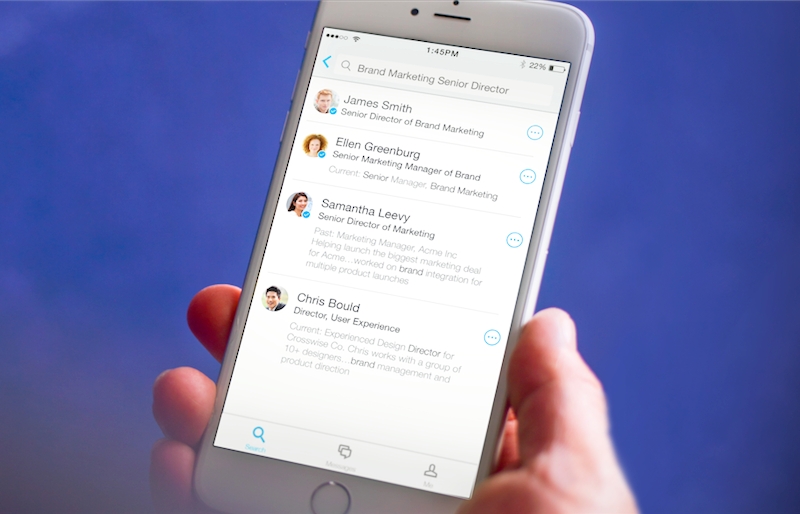 The new LinkedIn Lookup app would now let employees search for co-workers in the same workplace. Users can search for co-workers by feeding their names, title, current or previous experience, educational, or skills. From the list of co-workers, users can tap on any of the profile to further scan through their accounts as if they do usually on LinkedIn.
Users in the Lookup app can also set their contact preferences, letting others to get in touch using the contact numbers. If no contact preference is given, users either can send a message from within the Lookup app or can email directly to their LinkedIn work email ID. Users can also message co-workers, and if the recipient does not have Lookup installed, they will receive the message in their LinkedIn inbox. The firm has made it clear that messages sent to the LinkedIn inbox will not be counted as InMails.
The LinkedIn Lookup app is currently only available for iOS users via App Store. The app weighs 16.7MB and is compatible with iOS 8.0 and later OS versions.
Last month the company removed its contact export tool from the website, asking the members to use a new method to export contacts that would help "combat the inappropriate export of member data by third parties." However, it later turned the contact export tool (also known as the CSV and VCF download tool) back on after an outcry by users. Notably, the alternate process to export contacts took up to 72 hours, which was time taking and demanded more effort than usual.