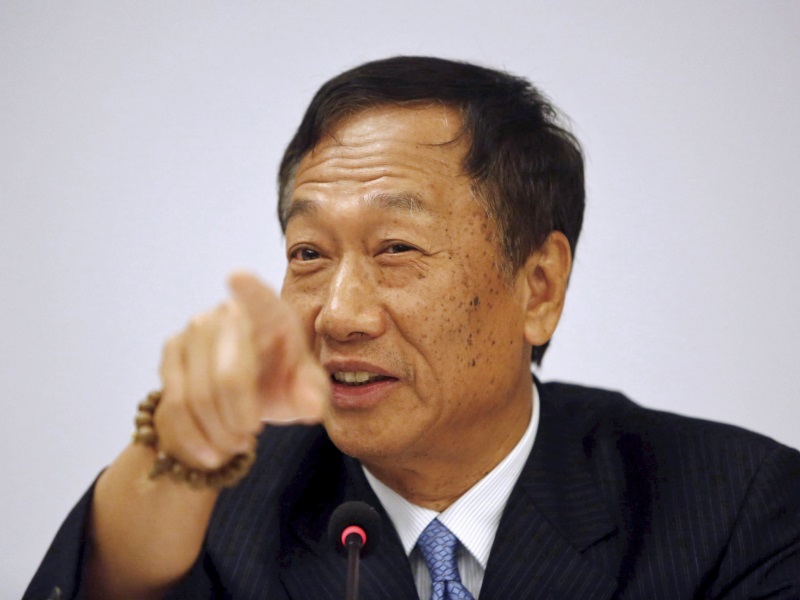 Tamil Nadu government has asked Taiwan-based electronic parts manufacturer Foxconn to resume some manufacturing activity at the three units situated in Sriperumbudur, near Chennai, in which production was suspended early this year.
"We have asked them (Foxconn) to do some manufacturing activity at the Sriperumbudur units," Industries department, Principal Secretary, C V Sankar, told PTI.
The move by the government was in the background of Foxconn recently announcing its plans to make investments of around $5 billion (roughly Rs. 32,667 crores) in Maharashtra over a five-year period. Production at the three manufacturing facilities of Foxconn near here was suspended in February 2015 following the exit of Nokia's Chennai manufacturing unit from the deal it signed with Microsoft last year.
Soon after the suspension of production, around 250 employees at the Foxconn factory resorted to strike fearing loss of jobs.
The facility was producing electronic equipment to Nokia and to other electronic manufacturers.
On Tuesday, Foxconn said it is picking up 4.27 percent stake in Snapdeal for $200 million (roughly Rs. 1,305 crores). Foxconn's investment, which was by way of buying 2,967 compulsorily convertible cumulative preference shares from eBay for $50 million (roughly Rs. 326 crores) cash and subscribing to 79,113 such shares of Jasper for $150 million (roughly Rs. 979 crores), values Snapdeal at about $4.7 – 5 billion (roughly Rs. 30,681 crores – 32,646 crores).
Foxconn earlier this month also announced it would be producing Xiaomi's first Made in India phone, the Redmi 2 Prime. With the partnership, the Foxconn plant at Sri City in Andhra Pradesh became Xiaomi's second outside of China – with the first in Brazil.