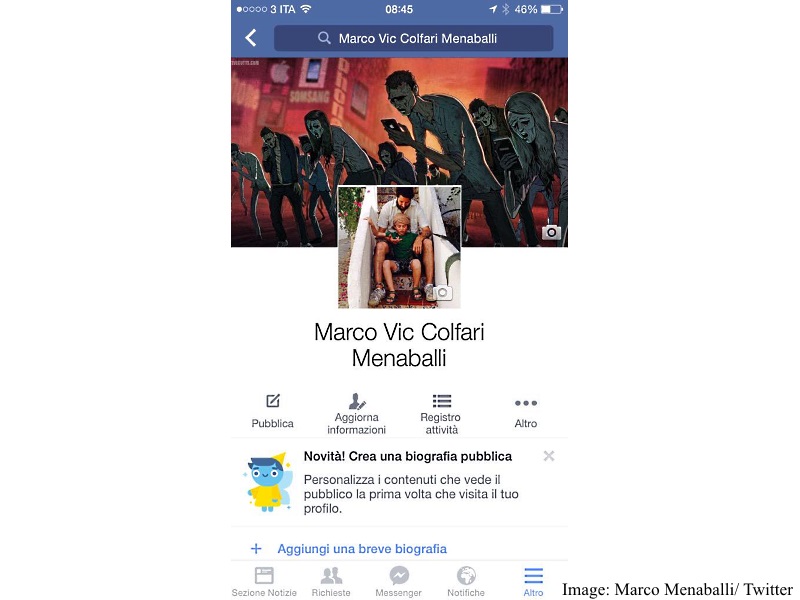 Facebook has started testing a new user profile layout for mobile users that brings a visual refresh to the overall interface, alongside some minor changes.
According to a screenshot shared by a Twitter user, the profile picture of the user has been shifted to the centre instead of being on the left panel earlier. The name of the user is now placed just below the profile picture, while the cover picture has received a slight tweak and looks smaller than earlier.
Considering that the feature is currently being tested with a limited number of people, only select users can see the changes as of now. The Next Web reports that when a user profile receives the new look on mobile, a pop-up notification appears to inform the user about the changes.
On being asked whether the firm is testing profile layout on mobiles, a Facebook spokesperson told TNW, "We're testing a redesign of the mobile version of profile that improves the profile layout and better presents information about a person." Depending on the feedback it receives, Facebook may roll out a similar redesign for global audiences.
The social giant has been lately working on multiple features including Live Streaming, video tools andInstant Stories features. Recently, Facebook was testing a revamped Notes feature, one that resembled the popular blogging platform Medium with its clean UI that would be ideal for longer-form stories. Last week areport claimed that was Facebook was making an app to deliver breaking news alerts straight to users phones. Facebook was also reportedly testing LinkedIn-like profile tagging feature.