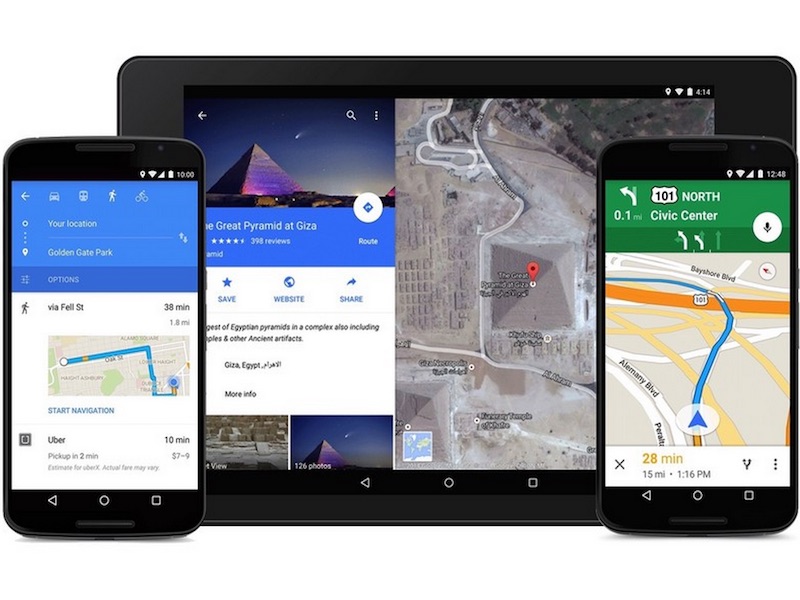 Views, one of the most interesting features of Google Maps, is no more. And that's a great news. Google has updated its mapping and navigation service to do away with Views, previously available as a standalone website. The company is adding many of Views' features directly into Google Maps. The idea is to prominently showcase these features to all users, instead of keeping it alive and cater to fewer people.
Announced in 2013, the Views was a community-based website that allowed users to submit and browse 360 degree photos spheres with geo-tag information. It allowed users to check out real pictures of locations they were looking for in the map. So if you spotted a restaurant, or wanted to check out a park, Views would let you see real images of these places.
Views also featured panoramas retrieved from Maps' Street View Gallery. The company gave users a quick option to directly upload photo spheres from Google+. All a user was required to is sign into the Views site with their Google account, and click the blue camera button on the top right of the page. And that's the problem. Users had to visit a website to use this service.
Things have changed now as Google is trying to merge Views' features right into Maps. "With the Views website now offline, today marks the beginning of an exciting new adventure for those who enjoy sharing great, geo-tagged imagery," wrote Google Maps team in a Google+ post.
The company said that it is doing this because it wants to give more exposure to Maps profile — now new Maps profile will appear in the pop out menu on the left, along with all of a user's contributions. This also improves exposure to photos spheres that users associate with Maps listing, it added. The company assured that it would improve the ways to publish and add geo-tag to images in the coming updates. Also on the card is stats board with the total number of published images in your account, with views.
The post added, "And of course, we are working to deliver you additional useful tools in the near and longer term. Thank you for your patience during this transition. We're very excited for the many improvements in store!"