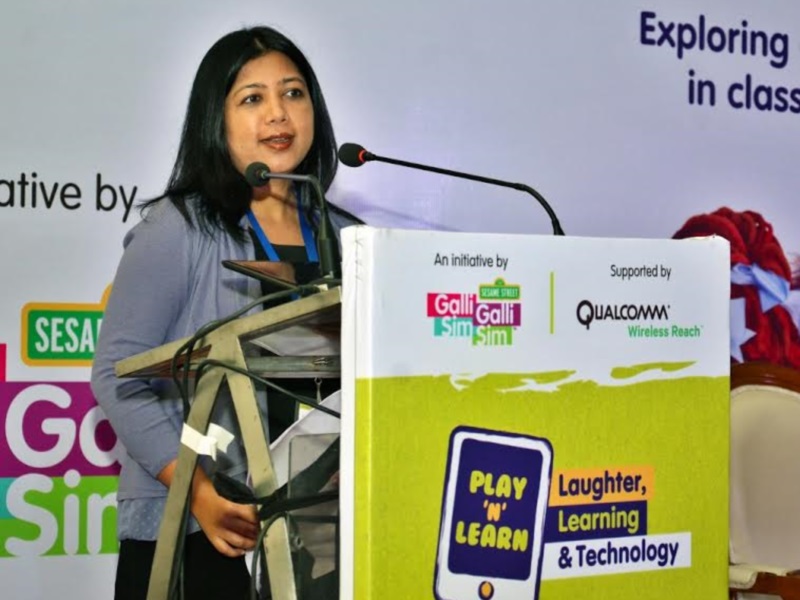 Smartphone and tablet-based games can help improve primary grade literacy and numeracy skills of children, a study has found.
The study, conducted by Qualcomm Wireless Reach and Sesame Workshop in India (SWI) among school children of 5-8 years of age also said that use of games not only improved learning outcomes, but has a positive effect on teachers' attitudes toward using digital technology for teaching and learning.
To carry out the study, SWI distributed Android tablets with 25 games preloaded to the schools. The games were designed in-house, and use characters from Seasame Street's Indian format, called Galli Galli Sim Sim.
"The games are based on the same kind of educational content that we use for Galli Galli Sim Sim, and have the same familiar characters," a SWI spokesperson told NDTV Gadgets. The making of the games, which was part-funded by Qualcom's wireless reach initiative, was outsourced to game development studios. The games were designed to play smoothly on low-end Android hardware, and are available to download for free on Google Play.
The study covered over 4,500 children in 57 schools of Delhi and Bihar, and additionally among 40 children in an under resourced community in Delhi. Children of Class 1, 2 and 3 played various games related to identification of shapes, shadows, habitats, numbers and alphabets.
Research using both quantitative and qualitative methodologies was used to study the impact of introducing games in these diverse settings. After implementing the project on more than 4,500 children, improvement was reported in children exposed to tablet-based games, the study said.
"Amongst all children who played the games, girls showed 1.5 times more gains in numeracy than boys," it said.
Teachers observed that the children's engagement level in Maths and Hindi were higher when games were used in classrooms, it said adding teachers' attitudes toward the use of multimedia in classrooms improved.
The study was part of 'Play N Learn' programme of Qualcomm Wireless Reach and SWI. Through this programme, the main goal was to generate evidence to support digital game-based learning for young children in India, it said. "The Wireless Reach Initiative focuses on issues like education, public safety, maternal health, and other similar areas," explained Anirban Mukerji, Senior Manager Wireless Reach at Qualcomm.
"Sometimes that comes as direct investments in projects, at other times it's about finding the right partners for a project, to empower people," he added. "So in 2007, we developed a system to provide information to fishermen about windspeeds and the sea condition, in areas that were affected by the Tsunami. Here, we're focusing on education amongst the underprivileged."