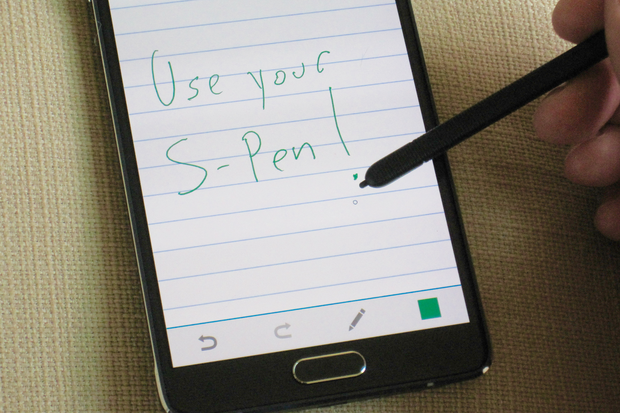 See larger image
Image courtesy Derek Walter
Put that S-Pen to work (and play)
The S Pen has been a key differentiator for the Galaxy Note line, letting you scribble away on that giant phablet screen while others are left to rely on their fumbly fingers.
It's not for everyone, but Galaxy Note owners tend to be a devoted group, swearing that they'll never give up their beloved stylus.
While Samsung has built in some software to support the S-Pen in the Galaxy Note 5, there are several apps in the Play Store that will have you wielding your stylus even more frequently. Our collection looks at some good options for photo editing, note-taking, illustration, and even a game for good measure.
Do you have a favorite, S Pen friendly app? If so, be sure to give it a shout out in the comments.