Anyone can throw a Halloween party and make it fun, but wouldn't you rather throw a truly epic Halloween party that your friends will talk about for years? It's not as hard as you would think! By focusing on a few key details and going beyond just getting everyone in costume, you can make everyone's favorite October holiday a smashing and spooky success that they will never forget.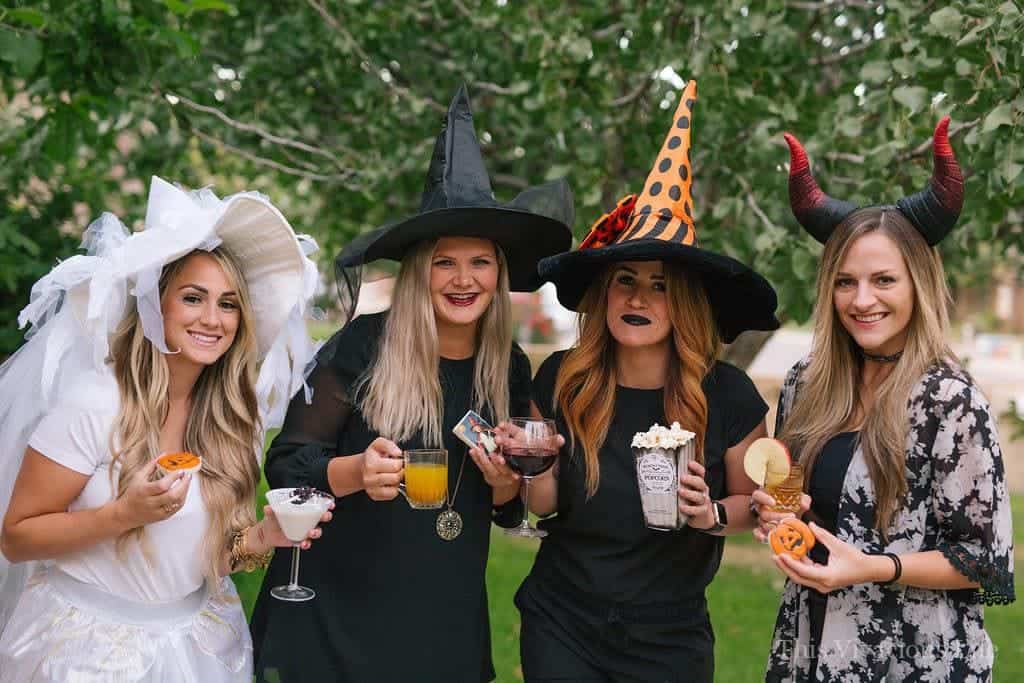 Watch a Horror Movie Outside
Make part of the event an outdoor theater experience that will scare their socks off. Get some blankets, haybales if you can, and one of those large LED screens you can rent and play a nice horror film in the backyard. It's a collective scary experience that is fun and entertaining and also easy. The best part is when you get up to "go to the bathroom" and instead sneak around and jump out and scare everybody in a quiet moment!
Change the Lighting To Create a Scary Mood
It takes virtually no effort at all to put up some fake cobwebs around the house and some jack-o-lanterns here and there, but changing the lighting is a pro move. When one room is Frankenstein-green and another pumpkin-orange, it will change the atmosphere drastically. You can wrap colored tissue paper around the existing lights and this will really shift the mood from fun to scary-fun.
Make the Food and Drinks Macabre
Not only is having scary-looking treats great for your party's mood, but making them is a fun way to express your creativity! There are thousands of great ideas online for you to choose from. From making your baked brie look like a mummy, to adding red food coloring to your cheese fondue so it looks like blood, these snacks will be a terrifying hit. Enjoying some cocktails as well? Add black or red food coloring to make them look devilishly delightful.
Just a little extra effort can transform a good Halloween party into a Halloween party for the ages. Everyone will want to come, so don't forget your garlic necklace in case some real vampires show up!